---
Monday, January 5, 2015
Tax season begins on January 20th 2015
http://www.irs.gov/uac/Newsroom/Tax-Season-Opens-As-Planned-Following-Extenders-Legislation-2014
Tax Season Opens As Planned Following Extenders Legislation
IR-2014-119, Dec. 29, 2014
WASHINGTON -- Following the passage of the extenders legislation, the Internal Revenue Service announced today it anticipates opening the 2015 filing season as scheduled in January.
The IRS will begin accepting tax returns electronically on Jan. 20. Paper tax returns will begin processing at the same time.
The decision follows Congress renewing a number of "extender" provisions of the tax law that expired at the end of 2013. These provisions were renewed by Congress through the end of 2014. The final legislation was signed into law Dec 19, 2014.
"We have reviewed the late tax law changes and determined there was nothing preventing us from continuing our updating and testing of our systems," said IRS Commissioner John Koskinen. "Our employees will continue an aggressive schedule of testing and preparation of our systems during the next month to complete the final stages needed for the 2015 tax season."
The IRS reminds taxpayers that filing electronically is the most accurate way to file a tax return and the fastest way to get a refund. There is no advantage to people filing tax returns on paper in early January instead of waiting for e-file to begin.
More information about IRS Free File and other information about the 2015 filing season will be available in January.
2:30 pm
---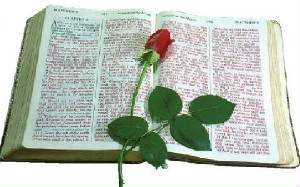 And Jesus answering said unto them, "Render to Caesar the things that are Caesar's, and to God the things that are God's". And they marvelled at him. - Mark 12:17
(Holy Bible, KJV)
Operating a 'Personal Income Tax Return Preparation and Filing Service' business is easy, but building an effective and trustworthy Business can make a huge difference in increasing responsiveness and customer satisfaction.
Our business was established in 2006, and we pride ourselves on providing customers with high-quality products and personal service. Our office is conveniently located in the suburb of Hillsborough County namely Valrico; near to the great city of Tampa - Florida. Florida is the sunshine state of USA with tropical climate.
Providing good service means taking the time to listen. We will work with you every step of the way to make sure you receive the services you need. Our business is client-oriented, and we maintain strict confidentiality.
We hope you'll find the information you need on this site about our company and the products and services we provide. We look forward to working with you.
Thank You very much for your time and interest.
Jain Mathew Mundackal RTRP
(Designated as a Registered Tax Return Preparer by the IRS)