---
Wednesday, June 7, 2017
Is it really the IRS calling?
Many taxpayers have encountered individuals impersonating IRS officials – in person, over the telephone and via email. Don't get scammed. We want you to understand how and when the IRS contacts taxpayers and help you determine whether a contact you may have received is truly from an IRS employee.

The IRS initiates most contacts through regular mail delivered by the United States Postal Service.

However, there are special circumstances in which the IRS will call or come to a home or business, such as when a taxpayer has an overdue tax bill, to secure a delinquent tax return or a delinquent employment tax payment, or to tour a business as part of an audit or during criminal investigations.

To understand how and when the IRS contacts taxpayers and determine if it's truly the IRS see: How to know it's really the IRS calling or knocking on your door.

3:35 am
IRS Alerts Taxpayers with Limited English Proficiency of Ongoing Phone Scams; Urges Caution Before Paying Unexpected Tax Bills
WASHINGTON — The Internal Revenue Service today warned taxpayers with limited English proficiency of phone scams and email phishing schemes that continue to occur across the country.
Con artists often approach victims in their native language, threaten them with deportation, police arrest and license revocation, among other things.
"These scammers continue to adapt and evolve, and the IRS continues to receive reports of these schemes using multiple languages trying to find victims across the country," IRS Commissioner John Koskinen said. "Don't be fooled. Regardless of the language being used, the IRS won't be calling out of the blue to verify your personal tax information or threaten you to make an immediate tax payment using a specific method of payment, such as on a pre-paid debit card," Koskinen said.
How do scams work?
Scammers make unsolicited calls claiming to be IRS officials, and they can use different languages besides English. They tell their victims they owe the IRS money and must pay it promptly through a preloaded debit card, gift card or wire transfer. They may also leave "urgent" callback requests through phone "robo-calls" or via a phishing email. If the victim refuses to cooperate, the caller becomes hostile and insulting and may threaten arrest, deportation or revocation of a driver's or professional license.
Alternately, scammers can politely begin asking taxpayers to verify their identity over the phone. They may say they have their tax return, and they just need to verify a few details to process the return. They may also tell their victims they have a refund due to trick them into sharing private information such as Social Security numbers or personal financial information, such as bank or credit cards numbers.
3:29 am
---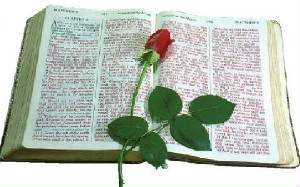 And Jesus answering said unto them, "Render to Caesar the things that are Caesar's, and to God the things that are God's". And they marvelled at him. - Mark 12:17
(Holy Bible, KJV)
Operating a 'Personal Income Tax Return Preparation and Filing Service' business is easy, but building an effective and trustworthy Business can make a huge difference in increasing responsiveness and customer satisfaction.
Our business was established in 2006, and we pride ourselves on providing customers with high-quality products and personal service. Our office is conveniently located in the suburb of Hillsborough County namely Valrico; near to the great city of Tampa - Florida. Florida is the sunshine state of USA with tropical climate.
Providing good service means taking the time to listen. We will work with you every step of the way to make sure you receive the services you need. Our business is client-oriented, and we maintain strict confidentiality.
We hope you'll find the information you need on this site about our company and the products and services we provide. We look forward to working with you.
Thank You very much for your time and interest.
Jain Mathew Mundackal RTRP
(Designated as a Registered Tax Return Preparer by the IRS)